Call for abstract
All researchers, policy and planning personals working on urban areas, its environment, and its resources are invited to submit their abstracts in EICTUS-2019 which will be held from 26-28 June 2019 in Strasbourg - France.
SUBMIT ABSTRACT

Guideline for abstract
Abstract Format
Title should be in small letters. Wherever it is necessary, use capital letters (first letter, names etc.). For title, the font size should be 12, in bold letters.

Abstract titles should be brief and should reflect the content of the abstract.

Names of authors and their affliliations should be given in font size of 10 and normal.

The authors affiliation must be given for each author (institution, email).


Abstracts should contain brief introduction, objectives, material and methods, results and brief conclusion.

Provide 5 key words at the end of abstract.

The font size of the abstract body should be 12 in

Calibri

font with justified format.

The abstract must be written in English.

The abstract should not be more than 300 words including Tittle, body and spaces (excluding the list of authors and their affiliation).

Only the submitting author will receive a confirmation/abstract number by e-mail from the EICUTS-2019 Conference Secretariat. Please note that this confirmation of abstract receipt is NOT a notice of acceptance.

The Scientific Committee may request to authors for revision of the abstract if is not written in proper given format or has linguistic mistakes.
With the submission of an abstract, the principal author (presenting author):
Accepts responsibility for the accuracy of the submitted abstract.

Confirms that all authors are aware of and agree to the content of the abstract and support the data presented.

Identifies any financial interest in products or processes described in the abstract. This information is to be forwarded to the Scientific Committee together with the abstract.

Releases the copyright on behalf of all authors to organizers of EICUTS-2019 and gives permission for the extended abstract, to be published in Conference Proceedings (print and electronic) or select the best papers for publication in an issue of the European Journal of Urban Environment or European Journal of Climate Change (whichever the case will be).
Abstract Withdrawal / Cancellation
If the presenting author of an accepted abstract does not register before 15 May 2019 OR does not confirm his/her participation by this deadline, his/her abstract will not be included neither in conference program nor in conference proceedings and will be automatically deleted from the conference website systems.

The authors who wish to withdraw their abstract for any reason can send a request to organizer by email before 15 May 2019.
-------------------------------------
General guidelines
General rules for abstract submission and review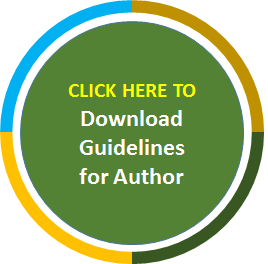 Submitted papers will be reviewed by reviewers of scientific committee and be scheduled for either oral or poster presentation during the conferences if the topic is relevant and the quality of the data justifies scheduling.

Irrelevant or poor-quality abstracts may be rejected or returned to author for further improvement with recommendation of resubmission.

Reviewed and accepted papers will receive notification information via email, and will be requested to register before the Registration deadline.

EICTUS-2019 will not accept any paper which, at the time of submission, is under review, is accepted for publication, or has already been published in another conference or a journal.

The submitted abstract and extended manuscript bust contain original work carried out by the authors and it should be submitted in present form with consent of all contributing authors.

Before to submit your abstract, please be sure that this work/abstract/manuscript is neither published nor under consideration for publication nor under review process in any other conference, journal, proceedings or presentation.

To avoid any kind of plagiarism, it is highly encouraged to cite proper references wherever it is necessary and permissions should be taken in case the material is copied or reproduced in part or full from other sources and is used in this study.

By submitting the abstract in EICTUS-2019, you authorise the organizing and scientific committee to review, publish, distribute and reproduce the text in its present form in conference proceedings, flyers, booklets, journals with copy right to author.

You have to abide by the publishing policy of the organizers such as (copy right, open access, interest, registration charges, cancellation of abstract from conference programme and reprints etc).

In case of medical research involving human subjects, research ethics and patient's informed consent prior to any test, clinical trials, health flow chart, privacy, confidentiality and post-trial provisions according to World Medical Association Declaration of Helsinki.

After the conference, the authors who wish to publish their extended manuscripts in European Journal of Urban Environment or European Journal of Climate Change published by European Academy of Applied and Social Sciences (

www.euraass.com

) can submit their full length articles directly on website of the journal before 30.08.2019.
General Information for Presenters
All the participants are requested to send their presentation in PowerPoint (2003, 2007, 2010 or 2013) via email on or before 18 June 2019. It will help us to manage all the sessions accordingly.
The participants who are unable to send their presentation in PowerPoint on or before 18 June 2019, we request all of them to bring their PowerPoint presentations at conference reception at least 5 hours before their session starts or one day in advance if the session starts early in the morning.

To avoid breaks between speakers, no laptop presentations are foreseen in session rooms. Please note that all session halls will have PowerPoint facilities only.

You are requested to be presented

atleast 12 to 15 minutes

in the session room

where your presentation is scheduled according to the conference program.




All presentations should be in English followed by questions in English.

The length of time allotted for each presentation depends on the overall length of the session and the number of speakers in the session. Normally it must not exceed more than 15 minutes.


Please consider your timing carefully, as each session has a time limit assigned.

Structure your presentation according to your given time so that you present the main points and allow sufficient time for questions and discussions.
General Guidelines for power point slides
Please note that we accept only PowerPoint presentations.

Slide/Overhead/VCR projectors will NOT be available.

An IT technician will be available to assist you and to load the PPT presentations prior to the start of the sessions.

Make sure slides are legible.

Use an appropriate font size to be visible upto last desk of the conference room.

All presentations are held in Microsoft PowerPoint on a PC running Windows.

Your presentation should be prepared in PowerPoint 2003, 2007, 2010 or 2013.

Desktop computers / Laptop will be available at the conference reception for any last minute changes and to review presentations. No more changes may be possible inside the session room where the session will take place.

In each session room, a technical assistant starts each presentation at the right time using the computer connected to the central conference network. When the presentation is launched, the speaker has control and can navigate with a remote device.
Guidelines for preparing Scientific Posters
The poster should show the full title of your submitted abstract.

The text should be brief and well organised, presenting only enough data to support your conclusions

The text should make clear the significance of your research

The text should include your hypothesis, methods, results, and conclusions.
Poster design
Format of the posters is portrait.

The size of each poster is maximum 95 cm width and 200 cm

The title should be approximately 7cm (3in) high, with authors' names and affiliations in somewhat smaller print.

All text should be legible from a distance of approximately 1.50m (5ft).

Type size should be at least 24 point, in bold style. The typeface chosen should be a simple and clear one (e.g., Helvetica or Arial).

Colour should be used sparingly, to provide contrast.

The main parts of the poster can be highlighted with warm colours, and the less important parts can be done in cool colours.

Some suggestions for colour combinations are as follows: Green on white, red on white, black on white, blue on white, white on blue, and white on black.

Illustrations should be simple and eye-catching, with unnecessary detail left out.

Photos should be enlarged enough to show relevant details.

It is optional to include QR codes on the poster.
Display of poster
Your poster board number will be indicated in conference programme.

Your poster session will be indicated in the conference programme

Since double-sided tape will be used to affix your poster, it is advisable to avoid to print posters on cloth, otherwise they will fall off the boards

Materials to fix the poster to the poster boards will be made available onsite at the conference reception hall.